Ten Black Female Officers Join Sexual Harassment Lawsuit Against D.C. PD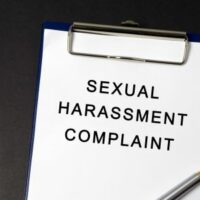 In what is currently the most sensationalized sexual harassment lawsuit in the news after Activision decided to settle their suit with EEOC for a reported $18 million, is another story of sexual harassment being committed by Washington D.C. police department. Ten Black female officers have joined a class amid allegations of a culture of intimidation and racial and sexual discrimination. According to the officers, those in charge of investigating and punishing sexual harassment and racial discrimination instead teamed up with those facing allegations to discredit the women.
In most cases of retaliation, a worker will report the situation to HR or a supervisor and then suddenly the attitude of their employer will grow cold. They are being picked on for minor mistakes, face disciplinary hearings for issues that were previously swept under the carpet, and face demotions and/or firings. To prove that the employer's actions were simply a pretense for retaliation, your sexual harassment attorney will go through your employee record to find accolades or positive performance reviews in the past. In this case, one of the plaintiffs was named "Officer of the Year."
Allegations against the D.C. police 
Among the incidents reported by female officers, one officer reported that a male officer took out his penis and began urinating near a parked van with other officers inside of it. The incident was reported, but the female officer who reported the incident was later forced out of the department, while the male employee who committed public indecency and befouled a van was promoted shortly after the incident.
Another female officer reported that some supervisors were altering arrest reports to make it appear that the crime in their area was worse than it actually was. Whether this was an effort to drive down property prices or increase department resources is unclear. Nonetheless, the whistleblower faced retaliation.
In yet another incident, a fellow officer showed a black female officer a pitcher of a gun and told her that is the gun he was going to shoot former First Lady Michelle Obama with. The woman reported the incident to her superiors, but the rest of the force retaliated against her. Her husband, who is also an officer, had to be her backup because no other police officers would respond to her call, even though the officer had broken the law by making a threat against the FLOTUS.
Part of the allegations leveled by plaintiffs allege that the D.C.'s EEO supervisors who were placed in charge of these investigations colluded with police brass to discredit the whistleblowers and bury the charges. Even more egregious, the complaints filed by female officers were often altered to exonerate key personnel. In four years, the EEO never found one valid claim of sex or race discrimination.
Talk to a Jacksonville Sexual Harassment Attorney Today 
If you've been the victim of sexual harassment in the workplace, your next move is to call a Jacksonville sexual harassment lawyer. We will help you manage the process of filing a lawsuit, keeping a timeline of events, and ensuring that management responds to your allegations seriously. Call Carol M. Galloway today to learn more.
Resource:
nbcwashington.com/news/local/10-black-women-officers-sue-dc-police-claim-racial-and-sexual-harassment/2809923/