Cadets File Sexual Harassment And Rape Allegations Against Merchant Marines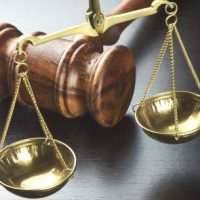 Several cadets from the merchant marine academy are alleging that they suffered numerous incidents of sexual harassment and at least one cadet alleges that she was forcibly raped while on the job. To understand this, you need to realize that cadets are the equivalent of interns and working aboard vessels is required for their graduation from the program. In other words, these merchant marines had considerable power over them while they were enduring this conduct.
What happened? 
Suffice it to say that one cadet reported that she had been raped by her supervisor. Despite the culture of fear and silence, her story encouraged others to come forward as she was unable, in the wake of the trauma, to continue as a cadet and complete her Sea Year. As a result, lawmakers have slammed the university for not prioritizing the safety of their female cadets. Government officials then suspended Sea Year and put into place new protocols to protect students moving forward.
While new protocols may sound encouraging, this isn't the first time that the academy has promised to protect its female students and failed. Assailants have rarely been held accountable for alleged rape or sexual harassment allegations. Meanwhile, victims are treated like whistleblowers and threatened into silence.
What's going on?
The merchant marines are not military but do have some military duties. They can be called on during war or natural disasters to aid the U.S. military in protecting this country. The merchant marines were used to haul cargo during the conflicts in Iraq and Afghanistan.
Nonetheless, more women are joining the academy than ever before. The 2023 class boasts 26% women. Yet it remains difficult for female cadets to air complaints about their treatment aboard these vessels. The school showed only one disciplinary action in the past five years related to groping. The mariner was suspended for three months as part of the disciplinary arrangement.
Talk to a Jacksonville Sexual Harassment Attorney Today 
Jacksonville sexual harassment lawyer Carol M. Galloway advocates on behalf of those who have endured sexual harassment or sexual assault in the workplace. Call today to schedule a free consultation and we can discuss your next moves immediately.
Source:
cnn.com/2022/02/16/us/merchant-marine-academy-usmma-sexual-assault-rape-invs/index.html