Space: The Next Frontier Of Sexual Harassment Lawsuits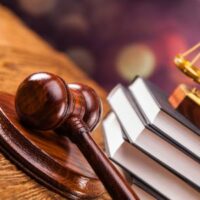 Just because we have laws on the books, it doesn't mean that we've solved the sexual harassment problem. In truth, most of our remedies involve punishing those who have lost control of their company, failed to implement the appropriate policies, and look the other way when their employees are harassed. This is largely why sexual harassment remains a problem in the tech sector and now the space sector.
While it may be true that these industries are male-dominated, large booms in an industry tend to signal sexual harassment problems, especially when those industries are male-dominated. Recently, the booming space industry is the latest target of broadscale sexual harassment allegations.
Blue Origin sexual harassment 
Blue Origin is the company that launched Jeff Bezos into suborbital space. Both current and former employees at the company detailed a litany of allegations that included reports of sexual harassment by the company's leaders and executives. Further, employees state that they were pushed to the brink of exhaustion in an effort to "be a part of history". Lastly, employees have expressed concerns over the safety of the company's latest vessel.
SpaceX sexual harassment 
Blue Origin was not alone in allegations of sexual harassment. Elon Musk's SpaceX was also the topic of an open letter penned by a former employee of the company. The letter cited multiple instances of unwanted sexual advances including inappropriate touching by male colleagues. Upon reporting these instances of sexual harassment, the employee contends that SpaceX had "inconsistent responses" that left victims dissatisfied.
Response 
Employees claim that the companies are ignoring a rampant safety issue that impacts the mental and physical health of their employees. This has resulted in several space workers forming groups to report sexual harassment within the workplace.
In response to the public allegations, both SpaceX and Blue Origin issued public statements concerning the allegations. Blue Origin said that they take the issue very seriously and afford employees with a 24/7 anonymous hotline while SpaceX reminded employees of their "no asshole" policy in a company wide email and urged employees to report harassment "in a timely manner" to avoid potential problems arising later.
As you can see, the companies are merely setting up their defense to the allegations. Blue Origin wants to claim that its sexual harassment apparatus is good enough and that employee complaints are handled in a timely manner while SpaceX wants to blame employees for not immediately reporting the issue to higher-ups. Of course, why report an issue that will be ignored or worse, imperil your standing at your job?
At any rate, these responses indicate that the problem will continue until more pressure and more lawsuits are filed against companies that do not take the issue seriously.
Talk to a Jacksonville Sexual Harassment Attorney Today 
If you have been the victim of sexual harassment in your workplace, call the Jacksonville sexual harassment attorneys at The Law Offices of Carol M. Galloway today to schedule a free consultation and learn more about how we can help.
Resource:
space.com/space-industry-sexual-harassment-problem