Barron Trump's High School Plagued By Sexual Harassment, Corruption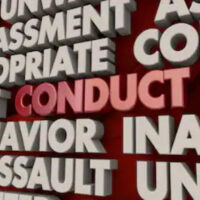 Barron Trump will be attending an exclusive Koch Brother-run high school that will cost his parents $35,000 a year to attend. This high school has been plagued by reports of sexual harassment, high turnover, worker retaliation, and corruption charges.
One former employee of the school accused the school's CEO of sexual harassment and retaliation after she reported the incident. But allegations of corruption and a bad culture go much deeper than that. The billionaire William Koch described the high school as a honey pot that employees dipped their fingers into. Much of the school's funding went directly to corrupt employees who were also allegedly taking money to change grades.
The sexual harassment lawsuit 
The sexual harassment lawsuit stems from a 2015 incident in which the school's CEO allegedly harassed the manager of an on-campus book store. The book store manager complained about the incident after which she accused the school of retaliating against her. The Koch Brothers signed on a law firm that determined that the allegations were unsupported. In 2017, the former employee filed a lawsuit against the company, and the status of that lawsuit is unclear. That same year, another investigation was conducted as reports of extremely high turnover rate.
In response to the allegations, the CEO and the athletics director were placed on paid administrative leave for an indefinite period of time. The bookstore manager who alleged sexual harassment was also placed on paid leave because, as Koch said, she's the source of many of the allegations. When asked about the allegations, Koch said, "If there's smoke, maybe there's fire."
According to one employee who decided to leave the prestigious school to pursue his leisure activities, many of the employees left prestigious positions across the country to come teach at the exclusive school. These teachers ended up quitting, sometimes very shortly, after taking positions there. A PR manager with the school said that the school lost 96 employees over a short span of time, and 34 of those were fired.
Of course, the biggest issue here for the defendant is that they retaliated against employees who filed complaints. In this case, the employee was demoted to bookstore manager from comptroller after she rejected the CEO's advancements.
Talk to a Jacksonville Sexual Harassment Attorney Today 
No one should have to endure unwanted sexual attention in the workplace. It makes employees feel less safe, pressured to do things against their will, and wonder whether they'll have a job if they don't do what they're being asked. The Jacksonville sexual harassment lawyers at the Law Offices of Carol Galloway sue employers who do not protect their employees from unwanted advances. Call today to schedule an appointment and learn more about how we can help.
Resources:
palmbeachpost.com/article/20160429/NEWS/812067684
the-sun.com/news/3538365/barron-trumps-new-school-sex-harassment-claims/