Filing a Complaint with the EEOC versus Hiring a Discrimination Lawyer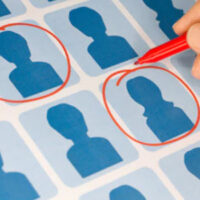 There are two separate facts that those filing discrimination complaints should understand. First, you may be required to file a complaint with the EEOC before filing a lawsuit in federal court. While you don't need an employment discrimination attorney, you should have one. The EEOC will take a small fraction of cases that pass review, but first, we need to look at the types of cases the EEOC generally accepts.
What Types of Cases Does the EEOC Litigate?
Let's just be uncharacteristically blunt for a second. The EEOC receives thousands of complaints every year and chooses a tiny fraction of those to litigate. One of the most recent cases involved discrimination based on dreadlocks. The Supreme Court had ruled several times that protected characteristics must be immutable, not something you can change like a hairstyle. But the EEOC continued to pursue this lawsuit. Why did they do that when they knew their chances of winning were low based on legal precedent? It's because the EEOC wanted to change the law.
That is what the EEOC does. They are crusaders. They fight the good fight. An employment discrimination attorney can do those things, but their main concern is you personally and your interests, not "the good fight" generally, but your fight. This is important to understand. Those who want to make waves in the legal world don't necessarily have their clients' best interests at heart. They have the best interests of the cause at heart. In fact, losing the lawsuit may be the best way to get it in front of the Supreme Court.
That being said, the chances of the EEOC taking your case are slim. If your employment discrimination case is open and shut, they won't be interested. They pass on thousands of cases just like it year after year. The EEOC is more interested in dreadlocks cases to force change under existing law than resolving your case to your benefit.
The Administrative Process 
Prior to filing a lawsuit in federal court, you will need to undergo an administrative process. You can opt-out of the administrative process if:
The EEOC has not responded with a decision in 180 days
The EEOC issued a decision and the defendant did not appeal
The EEOC has not responded to your appeal within 180 days
You dispute the EEOC's findings on appeal
In the majority of cases, the EEOC's administrative review fails to reach a satisfactory resolution. The EEOC can decide to take your case (which is highly unlikely) or you can pursue the matter with your own attorney, which is much more likely to produce a result to your satisfaction.
Call a Jacksonville Employment Discrimination Attorney Today 
The Jacksonville employment discrimination attorneys at the Law Offices of Carol M. Galloway, P.A. represent employees who have been the victim of workplace discrimination, sexual harassment, or unfair wage practices. Call today to schedule a free consultation and discuss your situation in more detail.