Digital Assets Collapse Forcing Brokerages Into Bankruptcy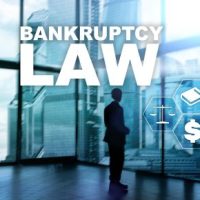 Sometimes, commercial bankruptcies cause a chain reaction that results in more commercial bankruptcies and finally, consumer bankruptcies. The latest crypto collapse has resulted in a major crypto brokerage, Voyager Digital, filing for Chapter 11. Voyager Digital's bankruptcy was preceded by its association with the crypto hedge fund, Three Arrows Capital, which defaulted on loans from a number of crypto-affiliated businesses. This includes a loan of $650 million from Voyager.
Another crypto brokerage has also been impacted by the hedge fund's troubles and has declared bankruptcy. Meanwhile, users of the platform were attempting to withdraw their funds and have been prevented from doing so by both Voyager and Celsius, another brokerage currently in trouble. Three Arrows shares have reportedly lost 98% of their value amid the chaos. Since the hedge fund is located in Toronto, pursuing damages against the Canadian hedge fund is more difficult than it otherwise would be. Meanwhile, for those who invested in crypto, funds held on the brokerage platforms cannot be liquidated until these companies have their bankruptcies settled.
What happened? 
Essentially, there was a run on the bank as scared investors moved to liquidate funds. This created a problem for the exchanges which could not cover the withdrawals. To avoid going in the red, the brokerages filed for bankruptcy which froze their assets and prevented users from making withdrawals.
These companies would take funds from users and then reinvest their money into risky decentralized economic platforms. However, it may be the decentralized model itself that makes the investment riskier. In this case, the interdependence of these companies created a situation where if one company went belly-up, it was going to take others with it. In this case, Three Arrows defaulting on its $600M loan forced Voyager into bankruptcy which now means investor assets are tied up in the bankruptcy estate.
Who invests in crypto? 
Mostly middle-class folks. In order to be an investor, you need special accreditation in the U.S. In other words, you need to prove you have enough money to invest. For everyday types, crypto has provided an avenue of investment that they have access to and some have successfully turned these investments into cash. So, for those who don't have an extra million lying around to invest in a real estate venture, crypto is a potential alternative. However, if you invest a million, you can be assured of certain protections. If you invest a hundred or a thousand in crypto, no such assurances exist. Investors in these markets could lose all of their digital assets meaning they have no safety net to fall back on. It could force a string of consumer bankruptcies if those funds are never unfrozen or cannot be liquidated.
Talk to a Jacksonville Bankruptcy Attorney Today 
If you are in a financial pickle, a Jacksonville bankruptcy attorney can help you manage creditor harassment and reset your finances for a fresh start. Call Carol M. Galloway today to learn more.
Source:
cnbc.com/2022/07/19/what-happens-to-my-funds-if-a-crypto-exchange-goes-bankrupt.html