Bankruptcy Fraud: What Is That?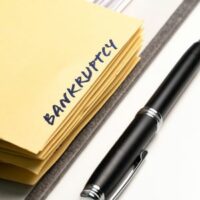 The Department of Justice announced in March that a man was convicted of bankruptcy fraud. Bankruptcy fraud is not a press-friendly topic as it is generally boring when compared with all of the other criminal acts that happen every day. You won't see bankruptcy fraud cases covered by CVN or other media outlets. Nonetheless, it is a serious crime, you can go to prison for it, and generally, you face considerably more debt (that cannot be discharged in bankruptcy) because of the fraud. It means your situation will get worse instead of better. In this article, we'll discuss bankruptcy fraud convictions and how they work.
Analyzing the case 
In the case mentioned above, the defendant was accused of making false reports to the bankruptcy court, showing preferential treatment to one creditor over another, hiding assets from the bankruptcy estate, and receiving property from the bankruptcy estate illegally. What does that mean?
If you declare bankruptcy, either as an individual or as a company, your assets are placed into a "bankruptcy estate". It's similar to marriage insofar as when you divorce, your assets become part of a "marital estate" that must be divided between you and your spouse. The "marital estate" is divided into two estates. In the case of bankruptcy, the estate is placed into the trust of a bankruptcy trustee who oversees the repayment of creditors. The bankruptcy estate, however, exists only in theory. In most cases, the bankrupt party still has access and control over the estate. The only handcuffs are legal handcuffs. They are essentially prohibited by the court from manipulating the estate to their own advantage or to the advantage of one creditor over another. This is why your bankruptcy lawyer will tell you not to repay the $25 you owe your grandmother prior to declaring bankruptcy. It shows favoritism to one creditor over another, which is illegal, even when it's your grandmother.
What will happen? 
The defendant now owes more money than he owed before and since the money is attached as part of a fraud settlement, it cannot be discharged in bankruptcy. He also faces up to five years in prison for knowingly misleading the bankruptcy court, hiding assets from the bankruptcy court, taking personal profit from the bankruptcy estate that was hidden from the bankruptcy court, and making side deals to ensure that some creditors were paid under the table while others were not. All of this is illegal.
When filing for bankruptcy, being completely honest with the court is the best way to ensure a positive result. Hiding debts, assets, or income is the surest way to increase the amount of money you owe. Further, bankruptcy fraud is a federal crime that has a 5-year maximum sentence and often results in federal prison stays.
Talk to a Jacksonville Bankruptcy Attorney Today 
The Law Offices of Carol Galloway help consumers file bankruptcy in Jacksonville. If you are in financial trouble, facing creditor lawsuits, and don't know what to do, contact a Jacksonville bankruptcy lawyer immediately. We may be able to help.
Resource:
justice.gov/usao-sdtx/pr/hidalgo-county-ems-owner-convicted-bankruptcy-fraud