Bankruptcy Filings Continue To Rise In 2022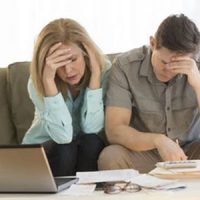 In 2020 and 2021, millions of Americans were on the verge of declaring bankruptcy when government bailouts helped forestall these bankruptcy filings and gave folks enough time to right their economic ship. Most of those who needed to file pandemic-related bankruptcies filed them in 2021. However, in 2022, we saw a major rise in the number of consumer bankruptcies from February to March, and that number may continue to rise, according to experts.
From February to March, the number of consumer bankruptcies rose 34% from the month previous. Commercial bankruptcies rose 26%. There was only a slight 3% increase in the number of bankruptcies from January to February.
Nonetheless, the number of bankruptcies filed this year decreased 16% from the year before. Government assistance has helped prevent a flood of bankruptcies from overwhelming the courts. Since the pandemic, the overall number of bankruptcies per year has gone down.
Government aid helped prevent commercial bankruptcies 
Commercial bankruptcies have actually hit record lows during the pandemic after the government extended lifelines to businesses that were struggling and many of which were completely shut down while America dealt with a once-in-a-century crisis. Experts predicted that as the aid packages dried up, more of these businesses would file for bankruptcy. That did happen, but not at the same volume as predicted by experts.
The experts modified their assessment of the situation and now believe that the strength of the financing market has prevented more commercial bankruptcies.
Government may extend Chapter 13 protections in 2022 
There is a bill that has been introduced in the Senate that has bipartisan support. It would increase the debt limits for Chapter 13 bankruptcy by almost double and make it easier to file Chapter 13 bankruptcies for individuals and married couples. The bill would also make it easier for the self-employed to qualify for bankruptcy relief. This could increase the overall number of filings, but the courts are less worried about being inundated with cases than they are preserving the health of the American economy.
Those in debt do not spend and our economy requires active spending to help stabilize the industries that were hurt the most by the pandemic.
Other problems facing the U.S. economy
 Right now, supply chains, worker shortages, and more are both contributing to the number of filings and reducing the number of filings. While some businesses have been forced to restructure due to budget shortfalls, the hiring environment for employees laid off by struggling businesses has reduced the economic fallout of these layoffs. Meanwhile, the lenders do not want to seize control of debtor businesses like movie theaters that have struggled considerably since the pandemic. But so long as the labor market remains strong, the number of consumer bankruptcies is likely to remain comparatively low against previous years, even if there is a temporary spike.
Talk to a Jacksonville Bankruptcy Attorney Today 
The Law Office of Carol M. Galloway files consumer bankruptcies on behalf of those struggling with debt. Call our Jacksonville bankruptcy lawyers today to schedule a free consultation and learn about how we can help.
Source:
reuters.com/legal/transactional/bankruptcy-filings-are-down-lousy-deals-operational-woes-will-change-that-2021-09-14/