The Pros and Cons of Chapter 13 Bankruptcy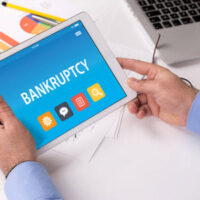 Chapter 13 is one of two chapters of consumer bankruptcy that are widely available and cater to the needs of individuals and couples. Chapter 7 bankruptcy is good for handling unsecured debts like credit card debt or medical expenses. Chapter 13 bankruptcy, on the other hand, is good for handling secured debt like car loans and mortgages. In this article, we'll discuss some of the pros and cons of Chapter 13 bankruptcy and when Chapter 13 is the best choice for you.
What is Chapter 13 Bankruptcy?
Traditionally, there were two forms of bankruptcy. The first was liquidation bankruptcy (Chapter 7) and the other was reorganization bankruptcy (Chapter 11). However, due to the expense of filing Chapter 11 bankruptcy and the amount of time it takes to work your way out of a Chapter 11, the law saw fit to offer individuals and married couples a third option: Chapter 13.
Like Chapter 7 bankruptcy, you may not be required to repay all of your unsecured debts. Some may be discharged at the end of your bankruptcy so long as you make your monthly bankruptcy payment. Chapter 13 may also be able to help you save your home from foreclosure or your car from repossession.
Understanding Chapter 13 Bankruptcy 
Unlike Chapter 7 bankruptcy in which any assets you can't protect are liquidated to repay creditors, Chapter 13 bankruptcy rolls all of your debts into a single estate. You are required to make monthly payments to satisfy the terms of the bankruptcy. These payments are executed over the course of three to five years. So long as you make the payments, you can stop a foreclosure or a car repossession and keep your home or car.
The Pros of Chapter 13 Bankruptcy 
One of the first things we ask our clients is whether or not they want to hold onto their home. If they do, then Chapter 13 is probably the only chapter of bankruptcy that can help them do that. Any form of bankruptcy can stop a foreclosure in its tracks, but attorneys that represent the creditors can file a motion to lift the automatic stay and move forward with foreclosure if the debtor has no intention of keeping the home. Chapter 7 can't help them keep their home. Indeed, preventing foreclosure is one of the most popular reasons for filing under Chapter 13.
The Cons of Chapter 13 Bankruptcy 
Chapter 13 bankruptcy isn't for everyone. Instead of limits on how much you earn, there are limits on how much you owe. You must also be able to prove that you are capable of satisfying the minimum monthly payments. Since Chapter 13 takes longer to resolve, it's more expensive for you and more labor-intensive for your attorney. Additionally, it is likely that you will have to repay some (probably not all) of your unsecured debt.
Is Chapter 13 Bankruptcy Right for Me? 
The Law Offices of Carol M. Galloway, P.A. will listen to your goals when discussing your options and help you make the best choice to secure your future and become financially secure. Call today to schedule a free consultation and discuss your situation with an experienced Jacksonville bankruptcy attorney.