Sexual Harassment Lawsuit Targets "Frat Boy" Culture At Activision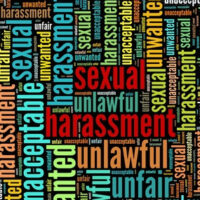 Activision is the target of a sexual harassment lawsuit. Litigants are citing Activision's "frat boy" culture. According to female workers, male workers would routinely talk about sexual exploits, talk openly about their sexual attraction to females, and make jokes about rape. This has prompted the State of California itself to file a lawsuit against the company.
Activision is accused of offering lower salaries to women, allowing sexual harassment in the workplace, including unwanted advances, unwanted touching, and other forms of sexual harassment. Activision responded to the lawsuit saying that they've made efforts to curb the culture and that the allegations do not reflect the current state of Activision's culture.
Activision is responsible for major games such as Call of Duty, and World of Warcraft. Activision's president sent a company-wide email calling the accusations unacceptable and troubling.
Workplace culture so toxic, one employee commits suicide 
Among the accusations leveled against Activision are one instance of a female employee committing suicide. The most damaging allegations against the company, however, involved organized forms of sexual misconduct. According to the lawsuit, male employees would drink copious amounts of alcohol and then "cube crawl" from one cubicle to the other and engage in inappropriate behavior toward female colleagues.
According to the plaintiffs, they made numerous complaints to HR and were routinely ignored. The female employee who had committed suicide was in a sexual relationship with a male supervisor. At one point while on a company excursion, a nude photo of her was passed around. She also suffered continual sexual harassment while on the job.
Gender discrimination 
Sexual harassment and gender discrimination are two similar, yet distinct claims. This company is being accused of both. In addition to the frat boy sexual harassment, female employees were consistently paid less than male employees and fired faster. The lawsuit alleges that female employees were hired at lower pay, found it more difficult to move up in the company, and lost their job for less reason.
The lawsuit has been filed by California's DFEH, The Department of Fair Employment and Housing, similar to the federal government's EEOC. It can be quite difficult to get a state agency to file a lawsuit on your behalf, but these litigants have found a champion that they won't have to pay. The DFEH has taken the strongest possible stance against the company, mentioning the employee suicide in terms of the toxic culture. Employees with ongoing sexual harassment complaints will have a chance to discuss their employer's toxic culture. The family of the deceased worker may also be entitled to compensation.
Talk to a Jacksonville Sexual Harassment Attorney 
If you've been subjected to unwanted sexual advances, improper contact, or gender discrimination, call the Jacksonville sexual harassment attorneys at the Law Offices of Carol M. Galloway today to schedule a free consultation and learn more about how we can help.
Resource:
cbsnews.com/news/activision-blizzard-sued-california-gender-discrimination/