Mortgage Loan Modifications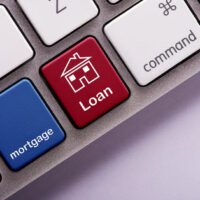 In cases where your income changes, you've lost your job, or otherwise cannot meet the terms of a current mortgage contract, you may be able to request a modification from your mortgage loan lender. Sometimes, it helps to have an attorney file this request for you. Mortgage loan lenders are beholden to certain laws, and lawyers are better at holding lenders accountable than laypeople. In other cases, it may not be worth it to hire a lawyer. In this article, we'll discuss why you might want a Jacksonville mortgage modification attorney to handle your mortgage loan modifications.
What Types of Modifications Can I Ask For? 
Typical requests include:
Convert from variable to fixed interest rate
Extending the term of the loan
Forbearance of some of the principal balance
Reducing your interest rate
Applying for a Mortgage Modification Yourself? 
During the pandemic, lenders streamlined the process of handling loan modification requests and were more than willing to work with borrowers to handle income shortfalls over the short-term. However, most of those provisions are set to run out and when that happens, it will be back to business as usual. That means foreclosures and evictions can resume and borrowers will have less leverage to strike a deal.
To be sure, a lender isn't going to necessarily want to restructure your loan to accommodate your finances. In many cases, it will be cheaper to foreclose on the property and sell it again. Much depends on the current state of the housing market. Prior to COVID, it was a seller's market. After COVID, if it's still a seller's market, banks may rather foreclose than offer loan modifications.
Under the law, a lender may be required to offer reasonable modifications. In these cases, the lender may reject your offer due to the investor's guidelines.  A borrower can throw up their hands and say the situation is hopeless, which is what the lender wants. Alternatively, they can find an attorney who will litigate the claim by protecting the borrower's rights.
Why Consult With an Attorney? 
The process of applying for a loan modification is difficult.  In  some cases, it may not even be certain that your loan modification can prevent foreclosure.  You may not be entirely sure how to fill out all of the applicable forms. Lastly, if your servicer denies your loan modification request, you can bring your contract to an attorney who will look over the document and ensure that the servicer is complying with all relevant laws.
Talk to a Jacksonville Mortgage Modification Lawyer
 Chances are, you have more options available to you than you think when it comes to addressing income shortfalls and current expenses. Mortgage lenders must abide by federal and state guidelines, many of which were imposed after the housing crisis of 2009. For more information on modifying a current mortgage agreement, call The Law Offices of Carol M. Galloway, P.A. today.