Judge Rules McDonalds Must Address Sexual Harassment In Florida Stores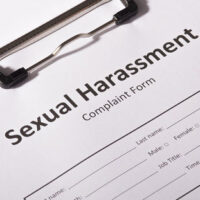 A federal judge recently denied McDonald's motion to dismiss a $500-million-dollar class-action sexual harassment lawsuit stemming from its Florida franchises. The judge denied a separate motion to strike the class allegations from the lawsuit.
Two of the main plaintiffs worked at an Orlando outlet where they claim they were subjected to sexual harassment, unwanted groping, sexual comments, and more. When they brought their concerns to management, but management cut one of the girl's hours and stopped scheduling the other for shifts. Retaliation for exercising your rights in the workplace is illegal and actionable.
At least 50 workers have filed complaints with the EEOC over the last four years and McDonald's has acknowledged the issue. In 2018, they began anti-harassment training for workers, enhanced their anti-discrimination policy, and set up a hotline where employees can report discrimination or misconduct in the workplace. However, McDonald's is not ensuring that each individual franchise is implementing its protocols. This creates a legal tangle for employees and their attorneys. Below, we'll discuss some of the issues.
When is McDonald's liable? 
In most cases, you can't sue McDonald's because you slipped and fell at a Mcdonald's. Instead, you sue the McDonald's franchise which is privately owned separately from the McDonald's corporation. To file a lawsuit against the McDonald's corporation, you would need to prove that a policy handed down from the McDonald's corporation is responsible for your injuries or your current situation. In this case, McDonald's wanted to force each individual plaintiff to file a lawsuit against the individual franchise as opposed to the company itself.
Liability would only fall on McDonald's if there was an internal failure of policy. One sensationalized case involved an old woman who spilled coffee on herself. While the lawsuit became an example of everything that is wrong with the American judicial system, the actual lawsuit against McDonald's had merit because McDonald's had a policy of serving their coffee at 180 degrees. After the woman won her lawsuit, McDonald's began serving cooler coffee and no one else needed skin grafts after going to McDonald's.
In this case, McDonald's has a policy of making sexual harassment training available to employees but does not attempt to enforce the issue with the individual franchises. One would imagine that the hotline to report discrimination could be used to this effect, but it's unclear that it was available at the time of the sexual harassment. Further, individual franchises could conceal that information from employees, fail to give sexual harassment training, and retaliate against employees who did report sexual harassment. While Florida may not require employers to provide sexual harassment training, they can still be held liable under civil law, and no matter what, it's illegal to retaliate against an employee for reporting sexual harassment in the workplace.
Meanwhile, McDonald's attempts to avoid liability and dissolve the class have failed. They will be required to face these lawsuits.
Talk to a Jacksonville Sexual Harassment Attorney Today 
If you've endured sexual harassment in the workplace, and your employer refuses to address the issue or retaliate against you, you can file a lawsuit to recover damages related to emotional distress and civil rights violations. Call the Jacksonville sexual harassment lawyers at the Law Office of Carol M. Galloway today for more details.
Resource:
sun-sentinel.com/news/florida/fl-ne-judge-denies-mcdonalds-sexual-harassment-lawsuit-20210720-i7f7e7dbl5e6thoeijrvw5qjna-story.html