Why Is It A Bad Idea To Represent Myself In An Employment Discrimination Lawsuit?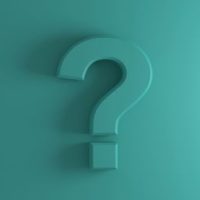 A person has the right to represent themselves in court without the assistance of an attorney. But this is never a good idea. Most people find the legal system overwhelming, and for good reason. It is not enough to simply argue your case before a judge or jury. You also need to understand–and comply with–a host of rules and procedures just to get your case heard.
This is especially true when it comes to employment discrimination cases. Unlike other types of civil lawsuits, there are some additional hoops that plaintiffs need to jump through in these cases. Notably, the first step is to file a "charge" or complaint with the Equal Employment Opportunity Commission or its state counterpart, the Florida Commission on Human Relations. The appropriate agency will conduct an initial investigation into the allegations of discrimination and decide whether to take direct legal action against the employer.
In most cases, however, the agency will decline to act and instead issue a "right to sue" letter to the employee who filed the charge. The employee then has 90 days from the date that letter was issued to file a lawsuit in court. This lawsuit must be formally served on the employer (or any other defendants named) within this time period.
Self-Represented Plaintiff Fails Twice to Properly Serve Discrimination Lawsuit
This might all sound easy enough. But as a recent decision from the U.S. 11th Circuit Court of Appeals illustrated, it can be a lot for a self-represented plaintiff to keep track of. In this case, Philpot v. Peach State Health Plan, a female plaintiff sued her former employer for employment discrimination. The plaintiff filed an EEOC charge and received her right-to-sue letter in February 2020. The plaintiff then had 90 days to file her lawsuit.
She did so, but something went wrong with the service. Apparently, the plaintiff did not understand the service rules and incorrectly thought she could complete service herself by mailing the lawsuit to the defendant's corporate office. (Service must be done by an impartial third party on a corporation's registered agent.)
A federal magistrate judge gave the plaintiff a second chance to provide service correctly. But her second attempt also failed because while she did use a third-party process server, they ended up serving a mailroom employee and one the defendant's attorneys, not the defendant's registered agent or someone legally authorized to accept service on the company's behalf.
The magistrate then recommended that the district judge assigned to the case dismiss the plaintiff's lawsuit based on her second failed service. The magistrate initially gave the plaintiff 14 days to file any objections to this recommendation. But before the 14 days were up, the district judge dismissed the case. The 11th Circuit held this was a due process violation and ordered the district court to at least consider whether or not the plaintiff should be given a third chance.
Contact Jacksonville Employment Discrimination Attorney Carol M. Galloway Today
This case should serve as a cautionary tale for anyone who has thought about representing themselves in an employment discrimination lawsuit. These cases involve a great deal of time and effort in the best of circumstances. The last thing you should do is hobble your case further by not availing yourself of the skill and experience of a qualified Jacksonville employment discrimination lawyer. Contact the Law Offices of Carol M. Galloway, P.A., today to schedule an initial consultation.
Source:
scholar.google.com/scholar_case?case=11689547670688950248