What Is A Means Test In Bankruptcy?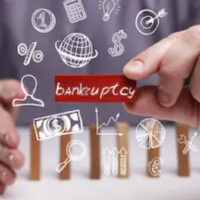 Chapter 7 bankruptcy is considered one of the most favorable types of bankruptcy. Essentially, all qualifying unsecured debt is discharged. The downside of Chapter 7, is that your assets are liquidated to repay your creditors. But most folks who qualify under Chapter 7's means test won't have a lot of assets to liquidate. When they do, those assets may also be a part of their debt. So how does this end up working? In this article, we'll discuss the Chapter 7 means test.
Understanding the Chapter 7 means test 
Each state has its own way of calculating the threshold for Chapter 7. Your income is compared to the state median. If your income is below the state median for a family of your size, then you automatically qualify for Chapter 7. That's it.  For a 1-member household, the state median income is $53,182. Other median incomes include: The income is based on Florida state median.
2-member: $66,748
3-member: 71,689
4-member: $85,203
5-member: $94,203
The numbers keep going up from there.
My income is above the state median for my household size 
If your income is above the state median for your household size, then you will need to pass the Chapter 7 means test. While we don't want to get into the math here, you will need to submit your filing to include all of your income streams against all of your expenses. If it can be determined that you have enough disposable income to make payments to your creditors, you may need to file a Chapter 13.
I passed the means test, but  I still did not qualify to file under Chapter 13! 
This happens sometimes. Passing the means test does not automatically qualify you for Chapter 7. There are other factors to consider such as assets and transfers of property.
But I owe too much money to apply under Chapter 13! 
Sometimes, an individual who does not qualify under Chapter 7 owes too much money to qualify under Chapter 13. While Chapter 13 does not have income limits, it does have debt limits. That means that if you owe too much money, you may not qualify under Chapter 13. Meanwhile, you make too much money to file under Chapter 7. Now what?
This is not a rare occurrence. Here, there are two options. The first and least likable option would be to file under Chapter 11, which is typically reserved for businesses.
However, since this has become increasingly common, especially for those who purchased houses during the housing bubble debacle, you may be able to get some of your debt discharged in Chapter 7, while rolling over the rest into a Chapter 13—a process colloquially known as a Chapter 20 bankruptcy.
Talk to a Jacksonville Bankruptcy Attorney 
If you're facing financial troubles and you're not sure what to do next, it never hurts to consult with a bankruptcy attorney. Call the Jacksonville bankruptcy attorneys at the Law Offices of Carol M. Galloway today to discuss your situation and allow us to create an actionable plan that stabilizes your finances and your future.