Tenth Circuit Dismisses FDCPA Claim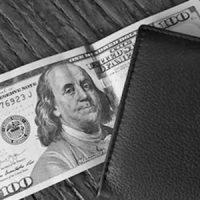 The Tenth Circuit Court of Appeals recently dismissed a case related to the Fair Debt Collections Practices Act which limits the types of tactics a third-party debt collector can use in an effort to collect a debt. According to the lawsuit, the plaintiff claimed that the company that was attempting to collect the debt violated several provisions of the FDCPA including misleading the debtor on the size and scope of the debt that they owed. The collections agency sent a series of three letters to the debtor but none of the letters disclosed that the balance would increase due to mounting fees and interest.
In this case, the debtor made four claims. The debtor claimed:
The collections agency falsely represented the character and amount of the plaintiff's debt.
The collections agency used misleading representations of the nature of the debt.
The collections agency failed to convey the amount of the debt in the initial communication.
The collections agency communicated with a third party without the plaintiff's permission.
Understanding the FDCPA
 The Fair Debt Collections Practices Act limits the scope and type of communication a debt collection agency can have with a debtor. It prevents certain types of abuse and further prevents the debt collections agency from issuing any threat that it cannot legally enforce. In cases where the collections agency does not abide by these provisions, they can be sued. However, the debtor must establish that the conduct caused actionable harm to the debtor.
In the case mentioned above, the debtor was unable to establish that any of the debt collection agency's tactics caused demonstrable harm. The debt collections agency argued that the debtor lacked the standing to assert any of these claims because they suffered no actual harm from the misrepresentations made in the letters. The first three claims were dismissed based on that legal argument.
The fourth claim involved the mail vendor used to send the information. The debtor argued that the collections agency made their private information known to a mail server to issue the series of three notices. However, the court rejected that as the basis for establishing harm.
Establishing harm under the FDCPA 
To establish harm under the FDCPA, you must be able to establish a direct link between some violation of the FDCPA and some psychological distress that occurred as a result of the unfair debt collection practices. Actual harm can include financial losses, economic distress, loss of status in society, or psychological distress.
In the case mentioned above, the debtor was unable to establish a direct causal link between actual harm suffered and the violations of the FDCPA. Hence, their case was dismissed.
Talk to a Jacksonville Bankruptcy Attorney Today 
The Law Offices of Carol M. Galloway represent the interests of Jacksonville residents who are considering a bankruptcy filing. Call our Jacksonville bankruptcy lawyers today to schedule an appointment and we can begin discussing your next moves immediately.
Source:
ca10.uscourts.gov/sites/ca10/files/opinions/010110784515.pdf