Jacksonville Bankruptcy Lawyer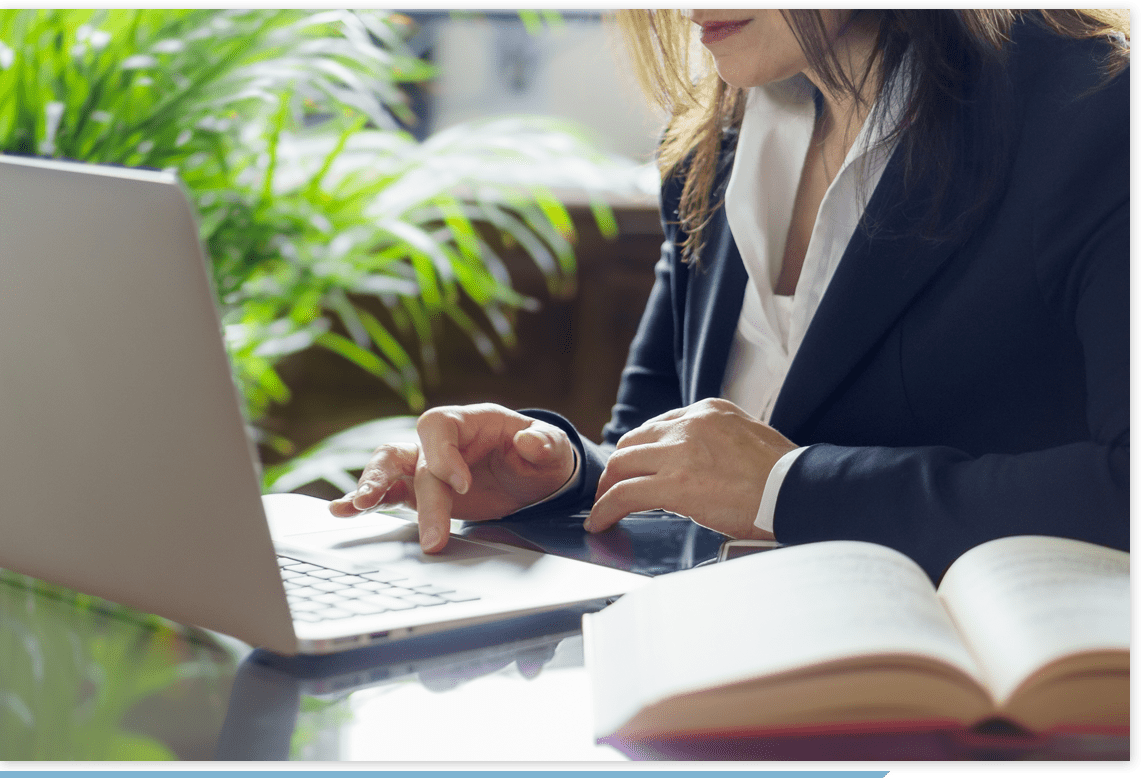 The Law Offices of Carol M. Galloway represents debtors and employees who are struggling with unfair situations. We work to ensure that our clients know their legal rights and options. If you are in debt and cannot find a way out, we can consult with you about the best way for you to get your financial life back on track. If you are working in a hostile or discriminatory environment, we can help hold your employer responsible for their actions.
Call us today at 904-694-5489 for a consultation with a dedicated Jacksonville bankruptcy lawyer. Hiring a legal advocate puts someone in your corner to fight for your rights. At the Law Offices of Carol M. Galloway, you'll find an experienced and knowledgeable attorney who takes the time to listen to you and respond to your specific needs. Clients of the firm enjoy the high-level of communication, availability and accessibility they get with their lawyer. Our clients appreciate the fact that their lawyer is dependable, reliable and follows through to get the job done efficiently and effectively. Attorney Carol M. Galloway tells you what you need to know and is by your side every step of the way, so you can be confident the rights moves are being taken to meet your particular legal needs. Call the Law Offices of Carol M. Galloway to experience for yourself what so many others have found – intelligent, creative solutions to your unique situation.
Chapter 7 Bankruptcy Attorney in Jacksonville, Florida
Different forms of bankruptcy are available to people and businesses in different circumstances. Chapter 7 bankruptcies allow people to rid themselves of much of their unsecured debt. For individuals facing out-of-control credit card debt or overwhelming medical bills, this form of bankruptcy is often extremely helpful. Not everyone can or should file under Chapter 7, though. People who are behind on mortgage or car payments or individuals who are struggling with secured debts might be better off with a different approach for getting out of debt. Additionally, not everyone can file under Chapter 7, so even some people who might want to pursue this option may have to find an alternative solution to their problem. We can determine whether Chapter 7 is right for you and help you get free of debt while retaining your valuable property.
For companies going out of business, Chapter 7 provides an orderly process to wind down operations, sell assets and avoid liability for debts the company isn't able to pay. Bankruptcy attorney Carol M. Galloway provides the technical assistance you need to get through this process swiftly and securely. If wanting to stay in business despite struggling to reach or maintain profitability, we can explore your options with you and offer assistance.
Chapter 13 Solutions for Homeowners and Wage Earners
Some of the people who cannot file Chapter 7 bankruptcy might be able to file under Chapter 13, which frees a person from creditor pressure and harassment while adjusting and eliminating debts. To qualify for Chapter 13 bankruptcy, a person must earn a steady income, and the court must approve a repayment schedule that is fair and feasible. This form of bankruptcy is mainly for individuals and not for businesses unless they are sole proprietors. Chapter 13 offers excellent solutions to help homeowners steer clear of foreclosure and make their home mortgage affordable.
Negotiating with Creditors and Finding the Best Debt Relief Options
When debt builds up to a point where the debtor cannot repay that which they owe, it is time for that person to consider their legal options. Our law firm can help you analyze the best possibilities in your circumstances. Whether you are thinking about filing for yourself or on behalf of a small business, we can consult with you on which path will provide you will the best way out of your financial trouble.
Sometimes, you might be able to settle your debts without filing for bankruptcy, and we can help in those cases as well. Creditors can become aggressive and threatening, and their tactics sometimes violate laws like the Fair Debt Collection Practices Act. Hiring an attorney means that the creditors will now have to deal with a professional who can negotiate on your behalf. In many cases, a creditor will want to try to reach a settlement because without doing so, the debtor might later file for bankruptcy, leaving that creditor without the ability to recover even part of the debt.
Each case involves a different mix of assets and debt types, so it is vital to get help from someone who can review your particular circumstances. While debt can become daunting, it is not something you have to tackle alone. The Law Offices of Carol M. Galloway represents debtors and protect their rights from aggressive or unscrupulous creditors. Our experienced Jacksonville Chapter 7 & 13 bankruptcy lawyer can help you find a way to get your finances back on track.
Employment Law Attorney Serving Jacksonville, Florida
Federal and state laws regulate the workplace. The federal government protects employees from a wide range of discrimination and harassment at work. Florida law builds onto those laws and adds additional protected categories. While the law exists to prohibit wrongful conduct, many employees may find that their employer does not feel the need to comply.
Discrimination can come in many forms, including negative treatment based on age, sex, race, gender, sexual orientation, pregnancy, Americans with Disabilities Act (ADA) and others. Harassment is another form of wrongful conduct that can make going to work uncomfortable or worse for some workers. It is important to know that discrimination and harassment are illegal, and employers who carry out these practices or who permit ongoing harassment and discrimination can face severe consequences as a result. Such employers can be made to pay money damages to the employee.
Call the Law Offices of Carol M. Galloway in Jacksonville for Help With Financial Distress Issues
At the Law Offices of Carol M. Galloway, we strive to provide our clients with exceptional customer service and counsel. People seeking debt relief can often feel that they are struggling alone. However, you do not have to confront these challenges by yourself. Contact us today at 904-694-5489 for a free initial consultation with an experienced Jacksonville bankruptcy lawyer.